click on picture to enlarge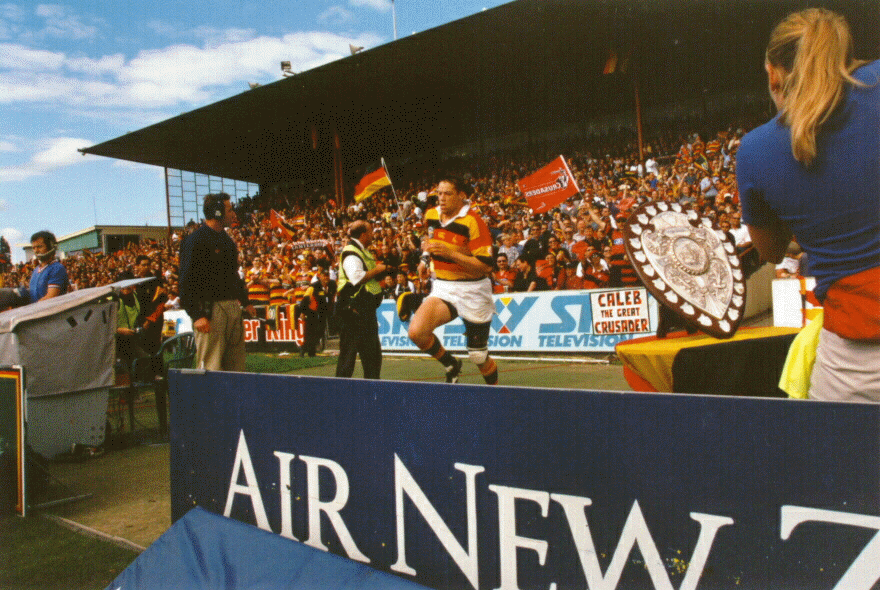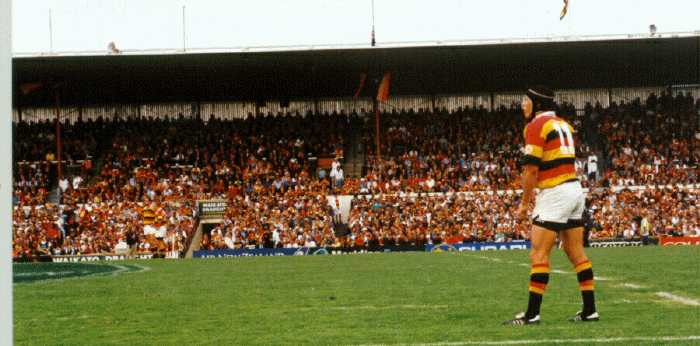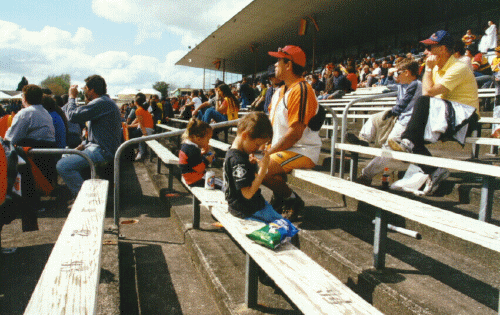 I am looking for pictures and other information to do with the football ground for this province, if you can help please contact me on

blufforn@e3.net.nz






Founded - 1921
Main Ground - Rugby Park, Hamilton.
Colours - Red, yellow and black hooped jersey, white shorts, red, yellow and black hooped socks.
A BRIEF HISTORY

The Waikato Rugby Union was established in 1921 and has a proud history of domestic and international success. The province has produced players, coaches, referees and administrators of the highest standard and also continues to oversee the development of both the professional and amateur game. There are currently over 10,500 registered players in Waikato.

Mooloo history is littered with scalps of international teams who have ventured to Rugby Park, Hamilton and experienced the ferocity of the mighty Waikato team and the passion of Mooloo Bell swinging Waikato Supporters. In 1956 Waikato beat the touring South African team and received a prized Springbok head and began the tradition of defeating touring teams. France (twice), Australia (twice), Fiji, Wales, Canada (twice), Argentina, Western Samoa, the Lions and Scotland have experienced similar fates.

Domestically Waikato has one of proudest records of any provincial Union. Highlights include seven successful challenges for the Air New Zealand Ranfurly Shield (five against Auckland), 47 defenses, victory in the inaugural NPC final in 1992, semi finalists in 1993, 1997 and 1999, plus beaten finalists in 1998. Waikato has provided 37 All Blacks and seven Black Ferns.






Gary Dawson CEO
Pat Mellsop Marketing Manager
David Cooper Amateur Rugby Manager
Dennis Brown High Performance Rugby Manager
Don Shergold Rugby Operations Manager
Jane Wilson Financial Manager

Our Address Details Are:
Waikato Rugby Union
PO Box 9507
533 Anglesea Street
Hamilton
Phone 07 839 5675
Fax: 07 838 9911