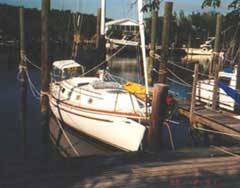 I am looking for pictures and other information to do with the football ground for this province, if you can help please contact me on

blufforn@e3.net.nz





Founded - 1922 - Affiliated 1922
Main Ground - Paeroa Domain. Capacity: 3000. (also Te Aroha, Thames)
President - Max Stanfield
Chairman - Colin James
Deputy Chairman - Neil Oleson
Executive Officer - Bill Fleming
Colours - Gold jersey with 4 red hoops, red collar and cuffs, red shorts, gold socks with 3 red bands at top.
A BRIEF HISTORY

The Thames Valley Rugby Union was formed in 1922 on the demise of the South Auckland Rugby Union, which split three ways, Waikato and King Country being the other two unions formed.

Early rugby in the union was closely linked with the fluctuating fortunes of gold mining and timber industries from the 1870s and later farming during the 1900s.

Four sub-unions formed the Thames Valley union in 1922, Paeroa, Piako (later renamed Te Aroha), Waihi and Hauraki Plains. The Thames sub union was affiliated with the Auckland Rugby Union and apart from a short period with the Valley for the 1935 and 1936 seasons did not permanently join the Valley Union until 1951.

The highlight in the unions history was the 1962 defeat of the Australian tourists by the score of 16-14. This win capped of a ten year run of success against touring sides and top New Zealand provincesThe Swamp Foxes have won the third division title three times, in 1988, 1990 and 1995 and are currently in the second division. The union also has a development squad, age group, secondary school and primary representative teams.








CEO Ross Harris
COACHING Allen Fisher
Thames Valley RFU
Willoughby Street
P O Box 245
Paeroa
Tel 07 862 6352
Fax 07 862 7677
Email swampfoxes@xtra.co.nz