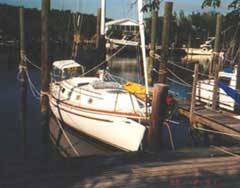 Founded - 1893
Main Ground - Courtesy Ford Levin Domain, Bath Street Levin Capacity - 12,000
Colours - Red and white jersey with 5 narrow white hoops around arms and chest, blue shorts, red, white and blue hooped socks.
Name changed to Horowhenua Kapiti in 1997. Third Division.
President and Chairman : L J Fitzgibbon. Executive Officer: W.B. Cross Selectors: J Bowick and W Rider
Horowhenua Kapiti have experienced finals rugby six times in the past nine seasons.
I am looking for pictures and other information to do with the football ground for this province, if you can help please contact me on

blufforn@e3.net.nz








CEO Barry Cross
COACHING Nigel Brooke
Horowhenua Kapiti RFU
503A Queen Street
P O Box 503
Levin
Tel 06 367 8059
Fax 06 367 8062